Meeting Workers Where They Are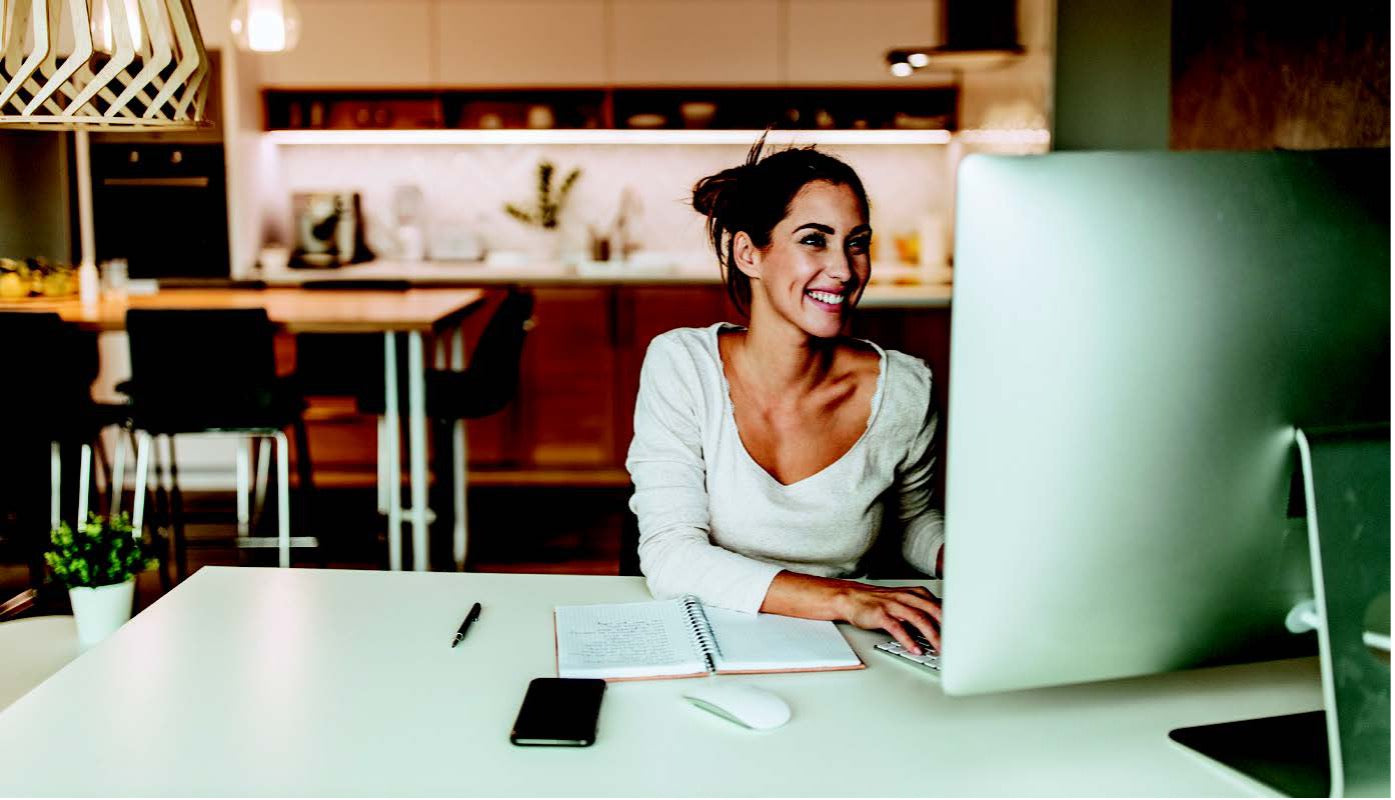 The debate in our industry shouldn't be about whether to return to the office; instead, our industry should actually shift its focus to achieving meeting equity.
Companies are pivoting in response to societal changes and worker demands. Here, we explore what, exactly, today's team members find compelling. By Alesia Hendley (Republished with permission from Commercial Integrator.  For more information, go to CommercialIntegrator.com)
---
One thing that our industry loves to do is debate. At times, it feels like I have a front-row seat to the world debating championship. We debate about technology; we debate how the technology can be used; and we debate about which market should and shouldn't use which technology. Everything is an ongoing debate! If nothing else, it keeps the Twitter and LinkedIn feeds pretty lively.
One topic that's still being debated —and that probably will for many years to come — is whether to work from home. And, with just one statement, Malcolm Gladwell turned up the heat on that conversation. Yes, working from home has become more of a permanent thing than many believed it would ever be. However, in my opinion, the debate shouldn't actually be about whether to return to the office. Instead, I would argue, our industry should shift its focus to meeting equity, regardless of where people choose to work.
But whatever the parameters of the debate might be, one fact is indisputable: The workplace, as we once knew it, has completely changed.
Aiding in Communication, Telling Better Stories
Some employers have chosen to go completely remote, with many offering the option to work from anywhere. Some companies have chosen to bring all employees back into the office. Most companies, however, have enacted a hybrid model — for example, two days in the office and three days at home. Today, your client base might represent one or many of these working models. Regardless of those variables, it's our industry's job to provide solutions that help people communicate and tell stories better. Yet, with so much change within just the last two-and-a-half years, many people are asking themselves a difficult question: How do we grow and continue to develop in the unknown?
Jupiter Systems' Justin Shong, vice president of global sales and marketing, as well as general manager, Americas, has been actively navigating the changes in the enterprise workplace. It's his job, after all, to keep his finger on the pulse of the market and find creative ways to utilize the company's portfolio of solutions.
"We've seen that the enterprise workplace has become analogous to the library at school," Shong opines. "The purpose of the workplace is to meet, collaborate, ideate and do things with your peers in your work groups or with complementary work groups." Then, he adds, you go home to do your individual work. Shong continues, citing a parallel trend — workers becoming more demanding of their companies. This manifests itself on the metrics of scheduling, work-life balance and having the tools to be more productive. Aligning with that trend, the office must now be a place to which we entice workers to come. It's no longer practical to "order" employees to come to the office from 8am to 5pm, Monday through Friday.
If companies want to make their office environments more valuable and enticing for workers, they can populate those spaces with new tools. If employers can make employees want to be there, workers will be more productive and enjoy higher morale. From Shong's point of view, Jupiter systems have empowered clients to give their team members a better and more immersive way to work. In particular, he cites the company's eye-catching 21:9 displays.
As cool as these technologies are, though, providing the right tools is only half the battle. There's more to consider.
Meeting equity is about driving communication and productivity, no matter where we are or how we attend meetings.
Strategy Within the Pivot
There's no doubt about it: We've all had to pivot in some way to make things work as best as we could. But pivoting for the sake of pivoting doesn't cut it. What's the strategy? One strategy has entailed companies working together to achieve a seamless line of communication for their clients. "At Jupiter, we have taken a two-pronged approach," Shong explains. "For participants in the physical room, we've partnered with leading collaboration providers, giving them an immersive, large canvas to share content, while displaying the far end at a large enough size to be meaningful." And, he adds, for remote participants, the company has introduced a next-generation desktop collaboration device.
To create and design with meeting equity top of mind, it's necessary to be conscious of all participants, regardless of the location from which they're joining the conversation. "The goal is to make location as irrelevant to the experience as possible," Shong explains. By that, he means that the experience should be as close to identical as possible, no matter if the employee is in the corporate office or their home office. As Shong puts it, "The participants need to be drawn into the call to the extent that the outside world fades into the background."
There are a few techniques to accomplish that. A common UI is one, as it creates an experience where participants can get onto the call and navigate within the call the same way, irrespective of where they sit. "Jupiter does this by giving our users the ability to use their platform of choice at both ends," Shong notes. Another important technique is embodying an immersive field of view. "Our team provides a family of platforms that fill the user's main field of view completely," he adds, "both on the desktop and [for the] conference room." Doing this minimizes outside distractions, adds to productivity and, ultimately, shortens call duration.
For Jupiter, its 21:9-aspect-ratio technology represents a special touch. "It gives both people and content equality of representation on the actual screen," Shong explains, noting that it brings in the other 75% of communication that centers on non-verbal cues. "We allow users to both read the room and engage better from remote locations," he says.
What's Your Top Priority?
"Any organization's most valuable asset is its people," Shong observes. And that is exactly why meeting equity should be a top priority. "Talent acquisition and retention are at the top of the list for company executives," he notes, "and the competition for talent is high." That's why it's absolutely essential for companies to give employees the tools they need to feel productive and valued. Creating this kind of environment — one where people want to be and in which they feel valued — is a key factor in Retention.
Meeting equity is about driving communication and productivity, no matter where we are or how we attend meetings. By striving for and achieving genuine equity, companies can show that they value everyone. That will continue to be essential as we navigate all the new differences in the modern workplace. 
Adopt Meeting Equity in Your Workspace with Ultra-Wide Mounting Solutions by Mount-It! PRO
Whether you are meeting remotely or in person, your digital environment is an important part of your workplace experience. However, not all collaborative meeting spaces provide equal opportunities to interact with each other. One method to achieve an equitable experience is to upgrade your displays to a wider aspect ratio. This gives all meeting participants equal real estate within your video call. Mount-It! PRO helps put your attendees — whether remote or in person — in the front row by providing a variety of Ultra-Wide mounting solutions for monitors, interactive touchscreens and large-format displays. When it's time to transform your conference rooms to realize meeting equity, let your partners at Mount-It! PRO find the right mounting solution for you!
Mount-It! PRO – Advanced, Affordable Mounting Solutions
---