Transforming Malls into Destinations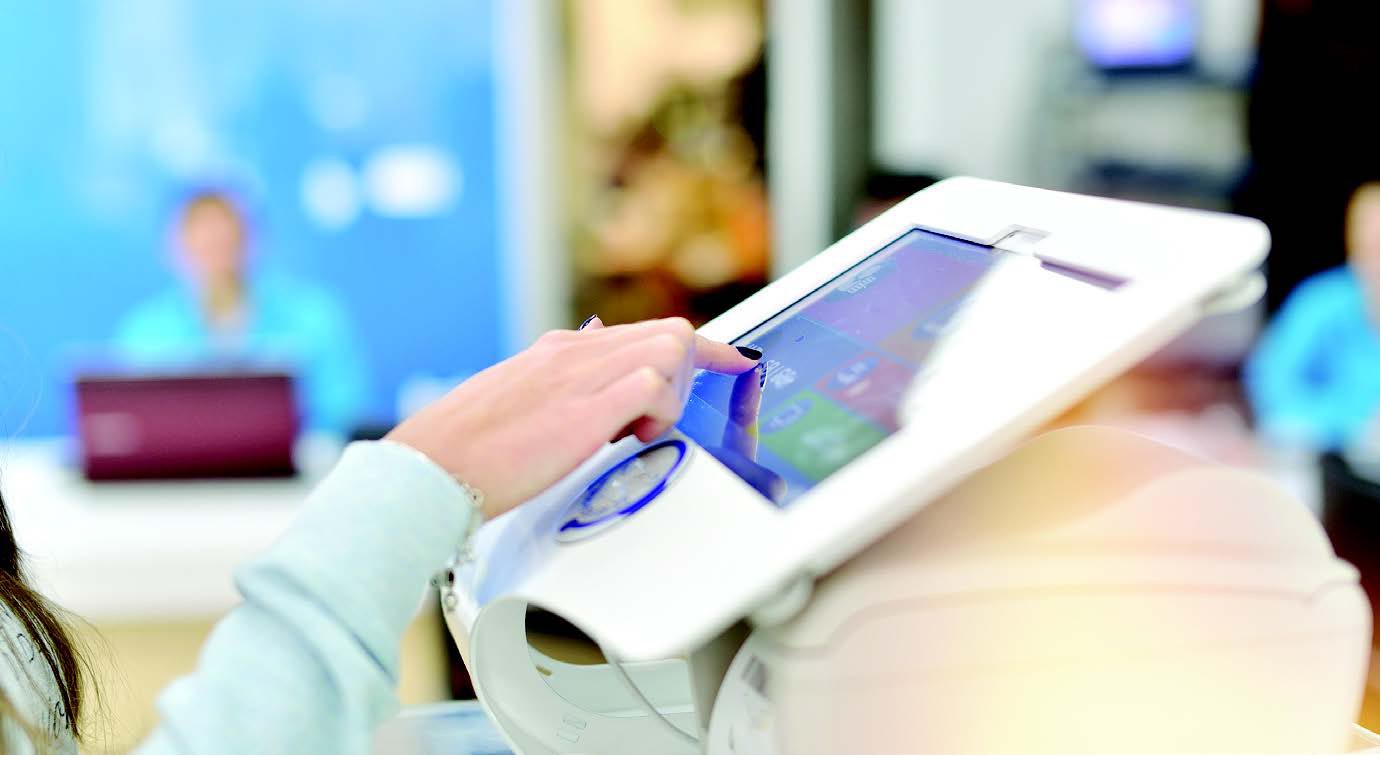 If large-scale retail operations embrace the power and capabilities of digital signage, malls won't be consigned to the dustbin of history.  By Alesia Hendley (Republished with permission from Commercial Integrator.  For more information, go to CommercialIntegrator.com) 
Earlier this year, American Dream, the New Jersey-located retail and entertainment complex, was taken over by Jimmy Donaldson (aka MrBeast). If you don't know who MrBeast is, then you might not be into YouTube or content creation in general. MrBeast is the biggest name on YouTube, and he has been for a while now. In fact, he is one of only two YouTube personalities to surpass 100 million subscribers on a single channel. He chose to celebrate in a major way — namely, by hosting a million-dollar game of hide-and-seek.
Here's how the event at the American Dream unfolded back in July: MrBeast gathered 100 of his subscribers and handed them a briefcase filled with $10,000. All the participants had access to the entire American Dream complex. The goal was not to be found within 10 hours. If you were found by MrBeast and his team, you would have to give the $10,000 back. If you weren't found, you got to keep it! The event ran overnight; come the next morning, 23 winners emerged!
Then, in early September, MrBeast dropped a video of the event on YouTube. The following day was the grand opening of his first brick-and-mortar restaurant, MrBeast Burger, at American Dream. He announced that he would work the counter on that first day. When he did, about 20,000 people came to greet him.
Where Our Industry Fits In
How does this super-cool story connect to commercial AV and those of us who work within it? Simple! MrBeast utilized the full power of the American Dream, including its integrated technology solutions, to create this once-in-a-lifetime experience.
During the million-dollar game of hide and- seek, American Dream's digital signage network, including LED displays and interactive LCD kiosks, played a central role. A countdown clock, which showed the time left in the competition, was shown on virtually all of the interior LED displays, which were manufactured by SNA Displays. About 100 kiosks displayed MrBeast-themed maps to help contestants find their way around the three-million-square-foot mall.
Of course, we've seen digital signage solutions adopted by individual retail stores, in many cases to highly successful effect. But few malls have successfully leveraged the commanding influence of digital signage across their environment. When you own the signage, you have to own the experience. This isn't just ad space! Far more importantly, it's technological infrastructure to draw people into the space, perhaps even for an event like the one MrBeast conceived. Digital signage and other integrated technology can give people a reason to come into the mall, rather than going the easy  route of online shopping.
A couple of decades ago, even ordinary, boring malls could draw huge crowds for in-person shopping. These days, however, retail outlets have to find a way to fill their environment with enticing, modern technology. Of course, that entails an investment, but the real risk lies in doing nothing.
Everything Has Its Challenges
Seeing the possibilities of what can be done in the American Dream really got me thinking. What goes into adding signage to a modern shopping mall? Anne St. Mauro, vice president of project management at SNA Displays, generously shared her expertise. And she was the perfect person to do so, as her team and she lead the charge in pushing SNA Displays' many successful projects across the finish line.
According to St. Mauro, one of the biggest challenges arising when malls look to add digital signage solutions can be obtaining accurate documentation. She explains, "When a property has changed hands over its life, the ability to keep accurate  documentation regarding the building's structure and electrical systems is diminished — and sometimes non-existent." To overcome this obstacle, St. Mauro notes, her team seeks out information from the designers of the record. "We research the building's public records for building-code approvals and documentation," she elaborates. "We're also sure to conduct physical probes and testing to determine conditions and capacities."
Another hurdle centers on regulatory requirements. "It can be daunting and take more time than anticipated," she acknowledges. "The process for approval differs across the country. Some municipalities and zoning boards are familiar with digital signage and others are not." Drawing on her team's and her substantial experience, St. Mauro remarks that some cities may require obtaining a variance to apply exterior digital signage. "Understanding the regulatory environment early and seeking the correct information from the regulators and manufacturers is key to successfully navigating the process," she declares.
To be clear, though, none of these hurdles should dissuade you. Every great success story inevitably involves overcoming challenges, St. Mauro and her team have
found ways to prepare for both known and unknown variables.
The Real Risk is Doing Nothing
We're all familiar with the steady growth of online shopping. Brick-and-mortar operations, including shopping malls, have been looking for ways to keep up and create engaging experiences. Ordinary, boring malls have to find a way to fill their environment with modern technology. Immersive experiences and digital signage solutions can help revive spaces that some see as passé.
Exterior signage, in particular, has the potential to draw attention, St. Mauro says. "We've added monuments, pylons, tickers and more when it comes to an exterior signage implementation," she describes. "We've also added interior signage for advertising stores, brands and events." She then adds that wayfinding kiosks and maps also factor into the mix. Nobody's denying that digital signage solutions can be expensive in terms of making the initial investment, but the real risk lies in doing nothing. Then, malls will become — or perhaps will remain — vacant lots.
The Opportunity is Now
Who knows what the shopping mall will look like in 20 or 30 years. The point is that the greatest opportunity for updating and transitioning to the future is now. And implementing a digital signage network is central to that. St. Mauro cites flexibility benefits versus static signage. She explains, "As tenants enter and leave, changing the  content on an LED display has little lead time compared to static signage." Another value centers on lower costs through the lifecycle as compared to static signage. "There is an initial capital investment," St. Mauro acknowledges, "but considering the potential for additional advertising revenue and decreased maintenance costs, [it] allows an owner to recover their investment more rapidly." Visitor engagement and involvement are just the cherry on top. And those are exactly what modern shopping malls want and need to revive their environments.
The modern shopping mall will increasingly find creative ways to utilize digital signage solutions. I, for one, am excited to see what the future holds.
Transform your Shopping Center Experience with Modern Digital Signage Mounting Solutions
Recently, digital signage has realized explosive growth. Public areas like airports, hospitality venues and restaurants have all shifted from static signs and billboards to vibrant digital video showcases. In malls, the classic "You are Here" maps have transitioned to interactive touchscreens with up-to-date information and wayfinding. Printed signs have evolved into dynamic electronic displays that can be remotely updated with new, relevant information. The old "Welcome" banner is now a super-large LED screen. The kiosk is now a place to gather information, rather than to withdraw $20 bills. Shopping malls can adopt these technologies to reverse the online-shopping trend and once again make the in-person retail experience the most engaging and rewarding one!
Mount-It! PRO offers modern, affordable display-mounting solutions that can help our partners transform retail storefronts into custom digital signage experiences.
---